My daughter is a collector. She saves all kinds of treasures *cr@p* but it's mostly stashed in corners and crevices where she will never see them again! If I, *hypothetically speaking*, happened to dispose of something while she was at school or out of the house she may or may not ever know...
She's worn glasses since she was 4 yrs old and has gone through several pairs since then *probably cause she's 14 now*. Anyway, she never wanted to part with the old pairs even though I suggested she donate them so some other lucky girl could see all the wonders of the world with crisp vision. I've always struggled with her many *Many* collections until I saw this post at
The Sassy Duo
check it out!
The second I saw it I knew it was the perfect solution!! She liked the idea of seeing her treasured objects too. Together we scoured the isles of Michael's looking for a shadowbox, the perfect scrapbook paper to use as the background, which accessories to include in the box and I got to milk it for some mother/daughter time *it's becoming more scarce!*.
I actually really adore the way this turned out! We marveled at how small that first pair of glasses is. When I first attached the top pair I was kicking myself because they were a little askew and it bugged me, but then I thought about how those glasses were ALWAYS crooked on my little cutie's face and then somehow it seemed perfect! : ) It's the little cherubed-faced things sometimes, isn't it?
Since she was so vested in developing the look she is agonizing over THE perfect place of honor to display it. And the gears have been turning in her head deciding which collection to display next!! That's ok with me - as long as it isn't her collection of dust bunnies hopping about : )
Blessings!
MLE
party with me at:
Sunday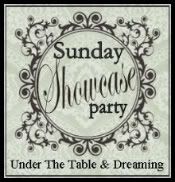 Monday
Tuesday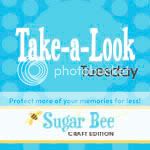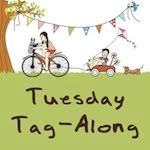 Wednesday
Thursday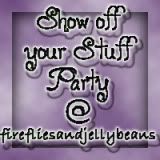 Friday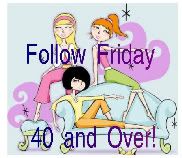 Saturday